Building Material
ERP Solutions Benefits
To optimize profitability and compete with larger and more established players in the industry, building material manufacturers, distributors, and retailers need to possess the supply chain agility that can only be achieved with extreme and immediate visibility in their business. Gaining this visibility requires the leveraging of automation and integration across all critical business processes including those in finance, manufacturing, customer relationship management, purchasing, inventory management, point-of-sales, order management, and warehouse management — an integrated ERP, supply chain, and retail solution (MS Dynamics 365 - Finance and Operations (AX)).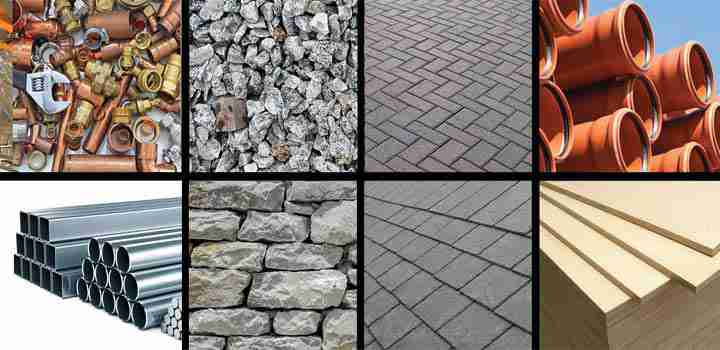 We have extensive experience in serving building material industry. Over time, we have tailored Microsoft Dynamics AX to fit the specific needs of building material retail and distribution businesses, which includes:


Multi-dimensional financial and analytical data to segment and report on products, product variations, geographic and industries
Advanced order management, purchasing and replenishment functions, including promotion management capabilities, deals management, and special project management capabilities for increased sales and forecasting
Demand planning and management
Multi-channel marketing and sales management support
Integrated warehouse management and POS retail solution

PKR Business Solutions can take you ahead by giving the accompanying advantages:


Vigorous expert assessments, dispatch and conveyance administrations.
Enhanced tasks for sellers and development supplies.
Complete stock updates identified with materials
Productive Stock Management
Most Reliable ERP Software for your Business
PKR Business Solutions and building material ERP are intended to help the tasks running easily. Our specialists have an immense encounter and aptitude in managing the and building material. Full scope of building material arrangements can take you ahead as our answers are planned by remembering the customer and industry prerequisites. Our specific programming is being utilized by numerous producers and wholesalers all through the world for upgrading their business tasks. Our specialists realize that innovation should be joined with the best strategic policies so as to contend in the cutting edge world. At the point when you settle on a decision of PKR Business Solutions, you will be guaranteed that you get practically rich programming innovation which will offer you unrivaled assistance and extreme duty to your prosperity.
Specialized Products for building material
PKR Business Solutions offers a wide scope of building material arrangements which help you in making the correct stride with:


Bookkeeping and Financial Management
Stock Management
Point of Sale
Client Relationship Management